The FirstMetroSec trading platform offers various types of research to assist clients. These research options are grouped into two categories: Company and FirstMetroSec.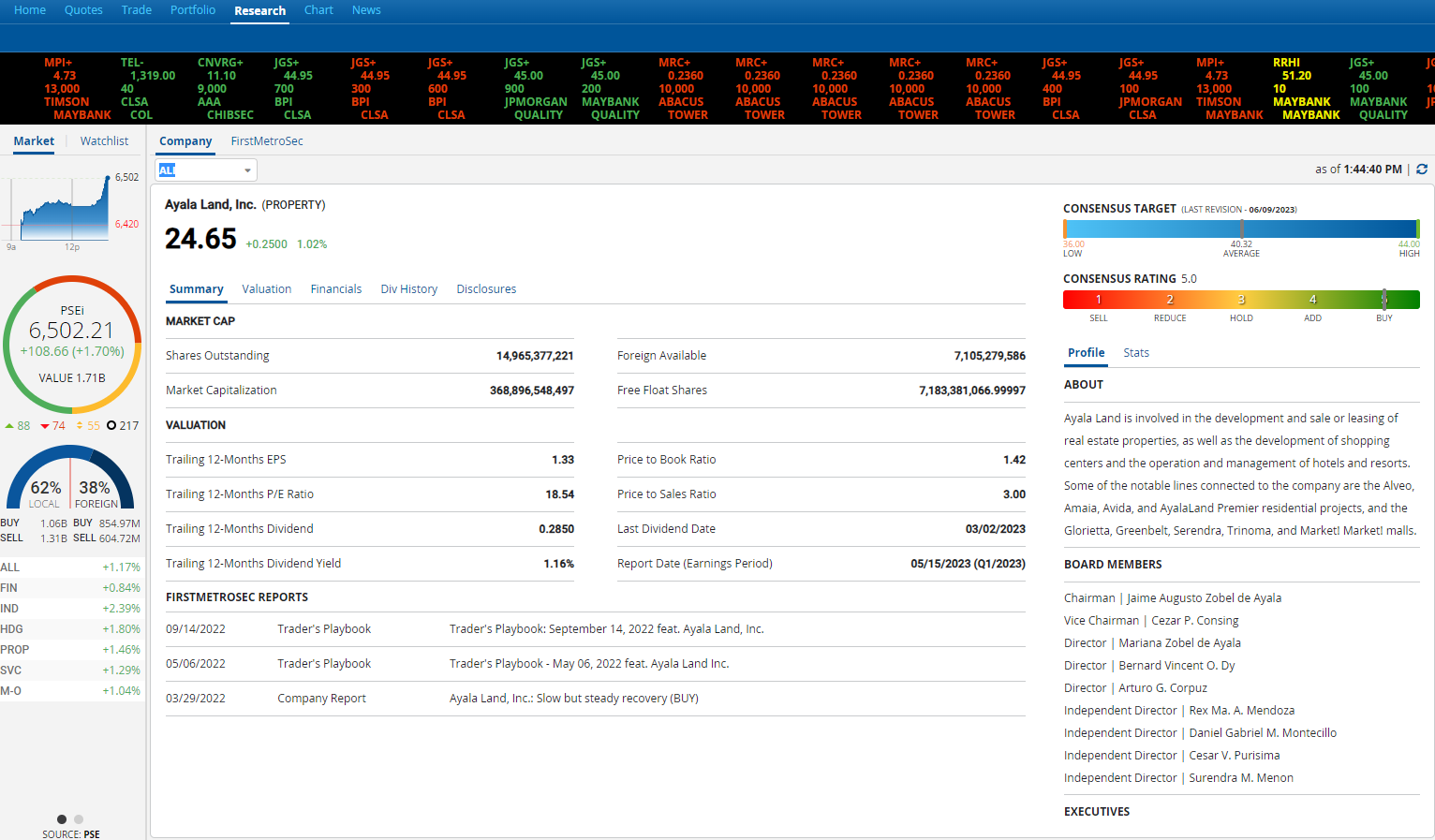 Under the Company category, clients can explore research reports focused on the economy, specific sectors, and individual companies. These reports provide valuable insights and analysis, helping clients understand the overall economic landscape, evaluate sector trends, and assess the performance and potential of different companies.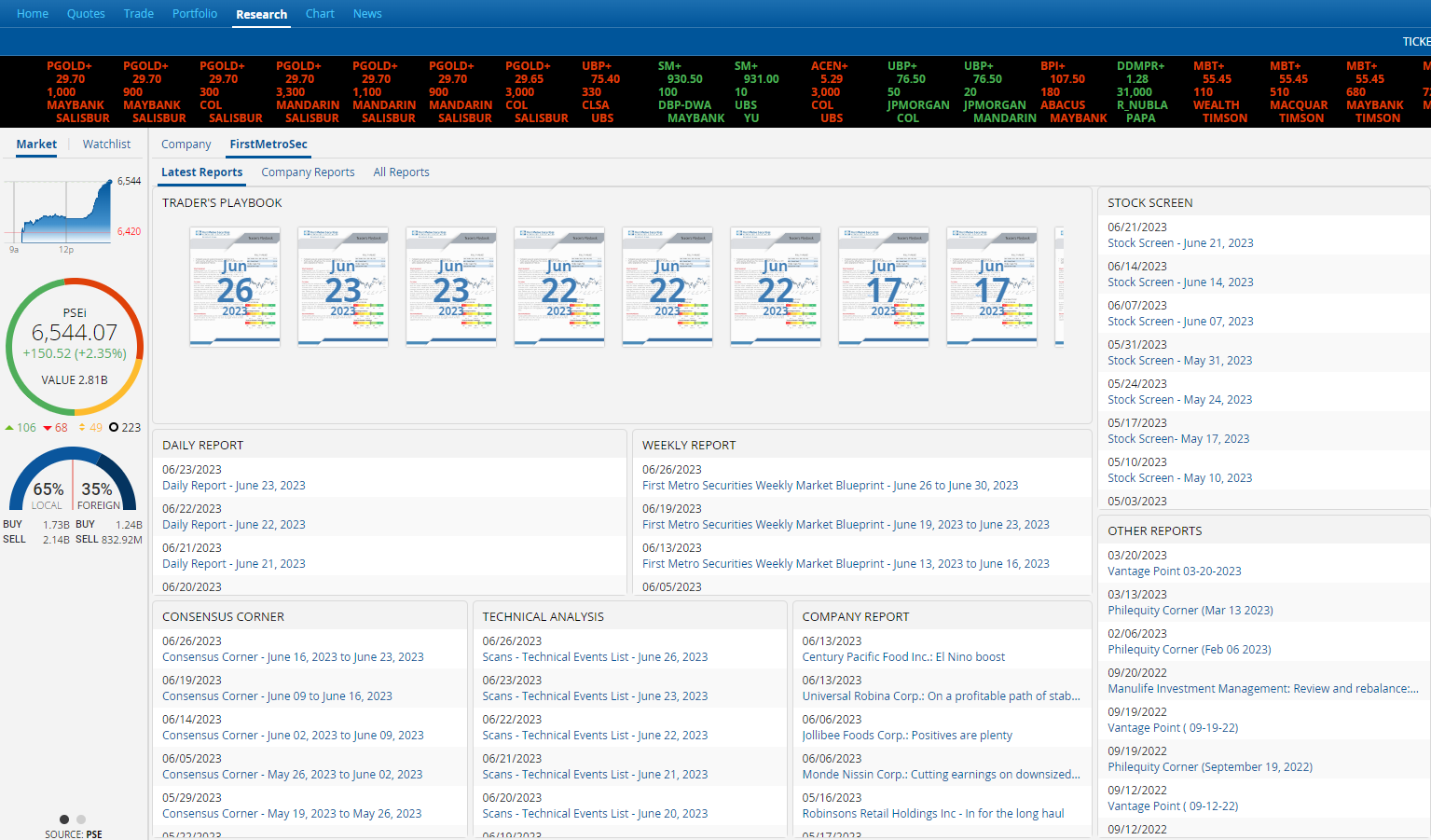 Under the FirstMetroSec category, clients can explore research reports published by FirstMetroSec, such as Trader's Playbook, Daily Report, Weekly Report, Consensus Corner, Technical Analysis, and more. FirstMetroSec's team of experienced analysts diligently produce these reports to assist clients in making well-informed investment decisions.