Why use charts?
Charts allow traders to visualize the price movement of stocks over a specified period of time, helping them determine trends and identify ideal entry and exit points.
With Chart Pattern Recognition and Interactive Charts, you can…
Build your trading plans and risk management based on the latest BULLISH and BEARISH trading events;
Set price and event alerts;
Fully customize charts using indicators, drawing tools, and more; and
Access free educational materials on technical analysis.
FirstMetroSec offers a range of charting tools for technical analysis. These can be found under the CHARTS tab of your FirstMetroSec platform:
Dynamic Chart by Technistock – The Dynamic Chart by Technistock on the FirstMetroSec trading platform provides a diverse set of charting features and functionalities. It includes interactive charts, drawing tools, technical indicators, and customization options. What sets the Dynamic Chart apart is the real-time data updates. This ensures that users have access to the latest market information, enabling timely analysis and decision-making.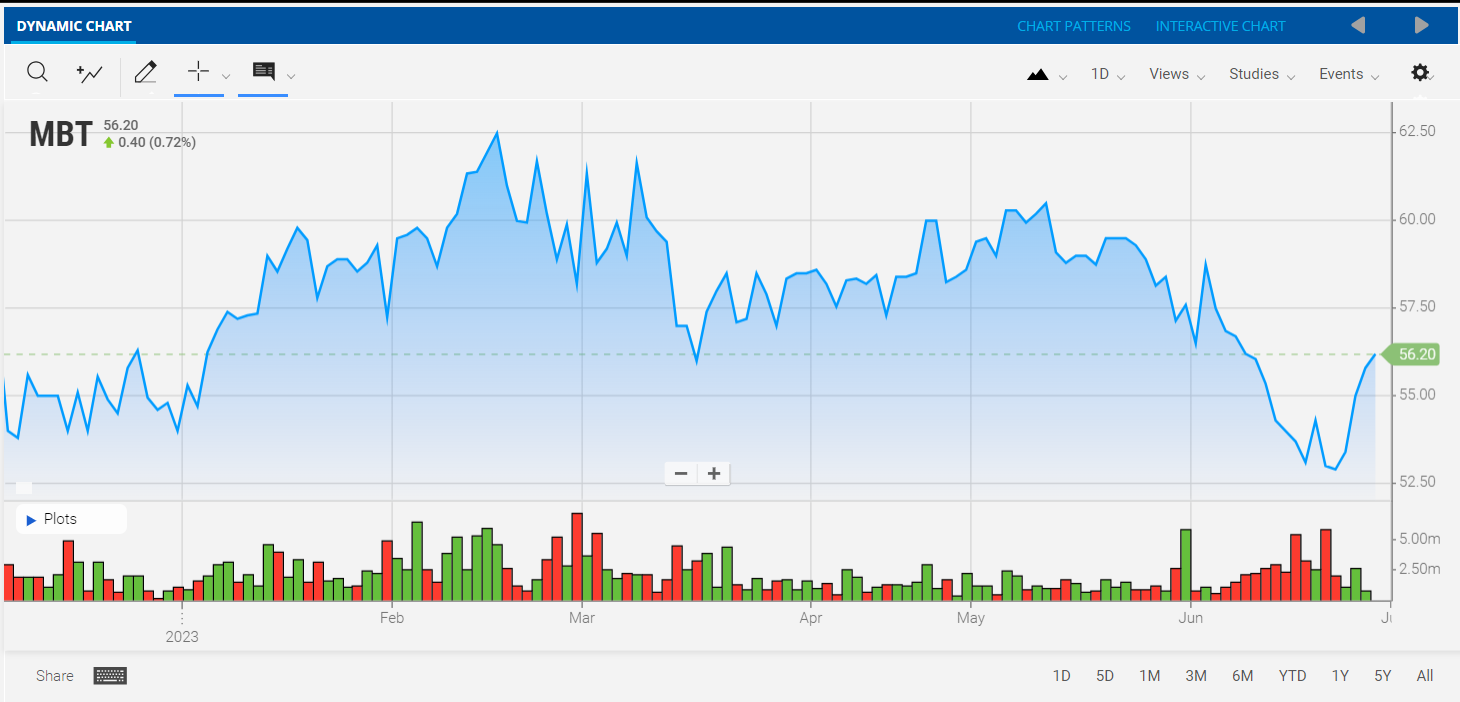 2. Interactive Chart by TradingView– This chart is provided by TradingView, a sophisticated charting and analysis platform used by traders and investors worldwide. It offers a wide range of charting features and tools to analyze financial markets, such as interactive and customizable charts, various drawing tools, technical analysis gauge, and a vast selection of technical indicators.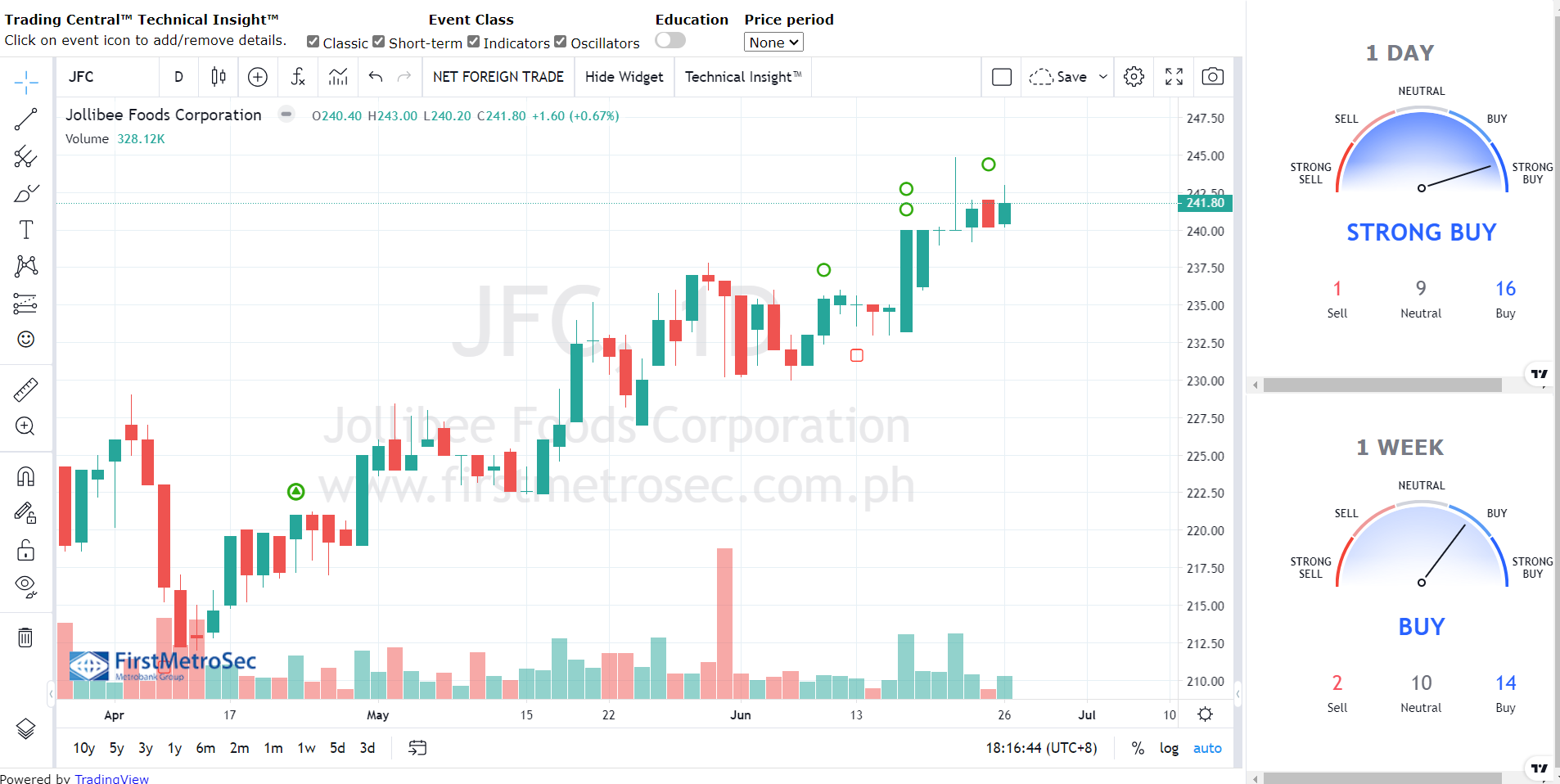 To learn more about Interactive Chart, click HERE.
3. Chart Pattern Recognition by Trading Central – Chart Pattern Recognition by Trading Central is a widely recognized technical analysis tool. Trading Central specializes in advanced chart pattern recognition and automated technical analysis. By utilizing sophisticated algorithms, their system scans market data to identify specific chart patterns such as triangles, head and shoulders, double tops, and more. Traders benefit from Trading Central's services as they quickly identify potential trend reversals or continuation patterns, enabling them to seize trading opportunities based on these valuable market signals.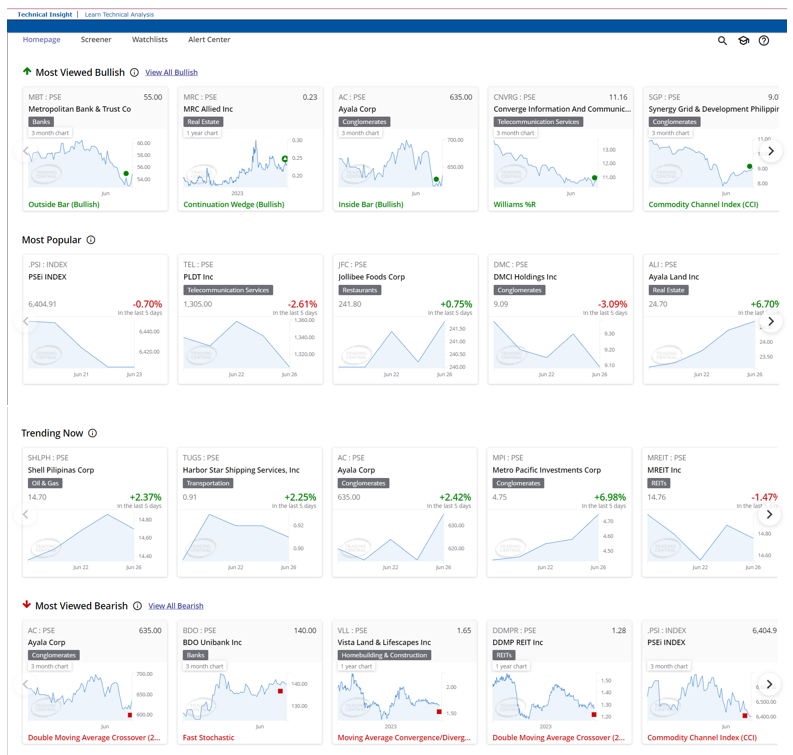 To learn more about Chart Pattern Recognition, click HERE.