Available to Visa, Mastercard and JCB issued credit/debit cards. Foreign-issued cards are automatically converted to Philippine Pesos.
1. Log into your FirstMetroSec Account.
2. Go to Account, then click Credit/Debit Card Payment under Deposits.
3. Tick the circle next to I agree to the Terms and Conditions, then click CONTINUE.

4. Enter an amount. Note that there is no minimum or maximum amount, but depends on your personal credit limit.
You will see an auto-computed breakdown including Convenience Fees (2.95%) and Amount to be credited to Buying Power.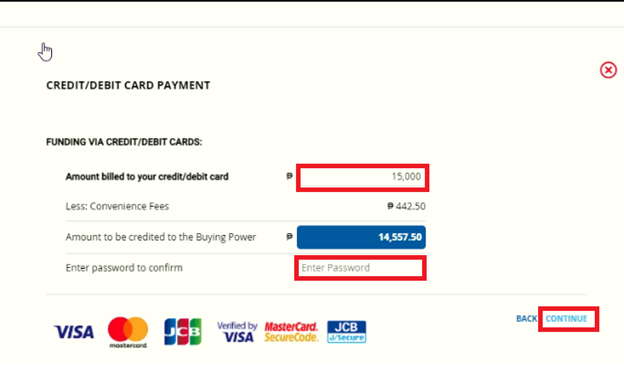 5. Enter your password and click CONTINUE to proceed.
6. You will be redirected to a payment screen. Enter the following credit card information:
Name
Card Number
Expiry Date (MM/YY)
CSC/CVV
Passkey/One Time Pin (OTP) (applicable to those who are enrolled in 3D-secured services with their banks)
Click COMPLETE ORDER to confirm the transaction.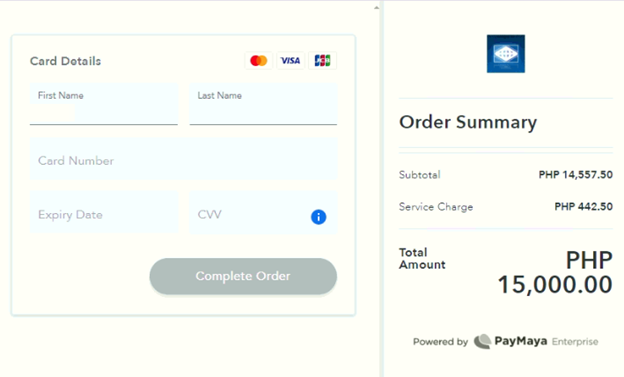 7. To get the receipt, type your email address or mobile number.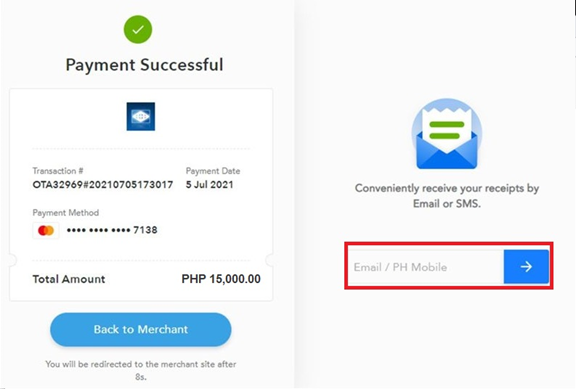 8. A successful, failed, or expired transaction prompt will appear.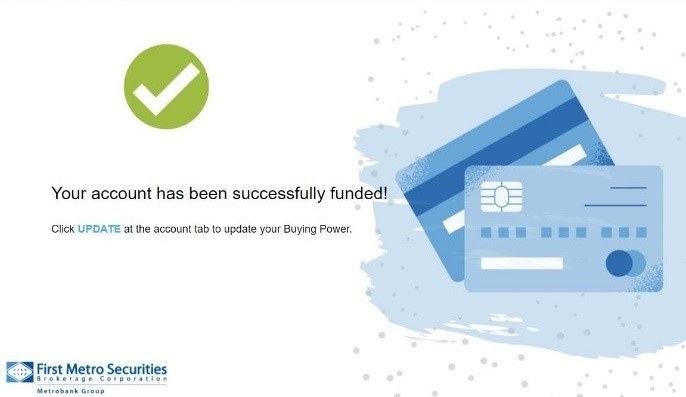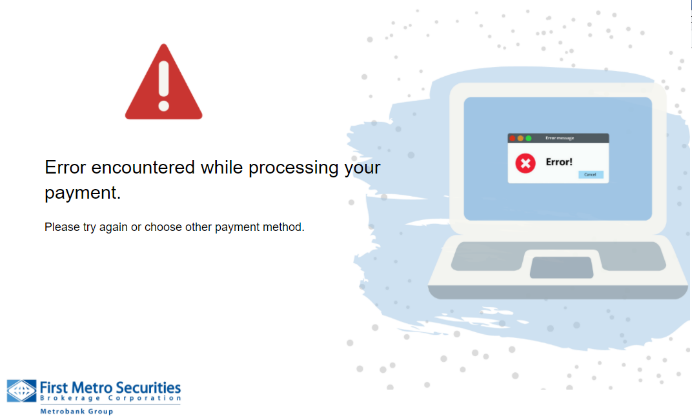 For successful transactions: You may check your updated Buying Power by clicking UPDATE above your portfolio or View Credit/Debit Card Transactions in the Account tab.
For failed or expired transactions: Retry using either the same or a different credit/debit card or choose other payment methods.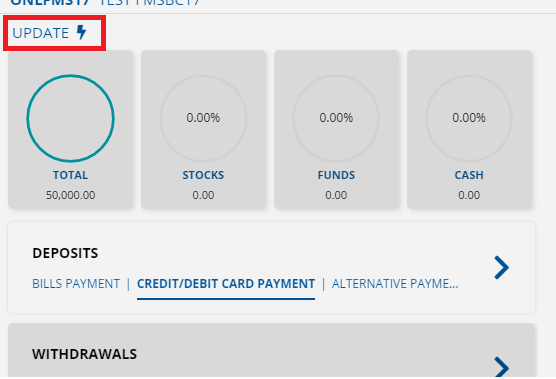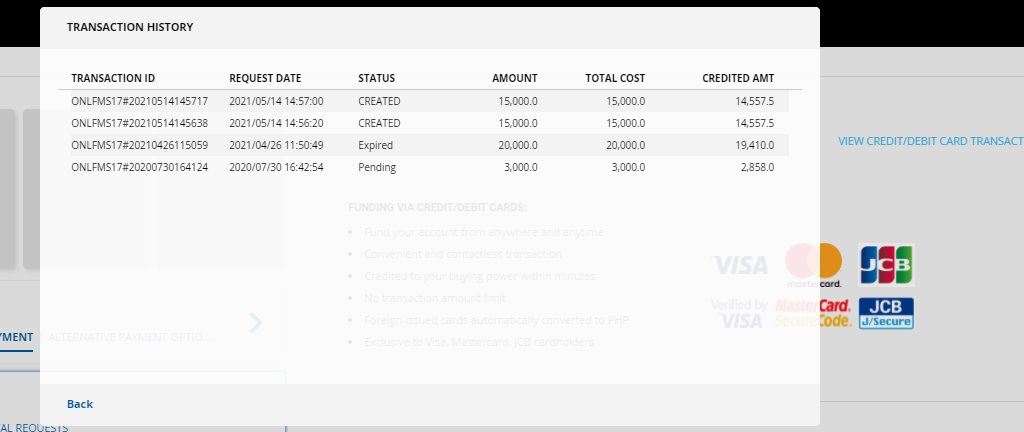 Note: The amount funded using this facility shall become withdrawable on T+2 or after 2 trading days.
REMINDER: Please use your credit card wisely. Understand the risks before you fund your account using your credit card. FirstMetroSec charges a convenience fee per transaction in addition to the interest charged by your credit card issuer. The high credit card interest rate may significantly reduce the return you receive on your investment and may even cause you to lose money. We urge you to invest only with funds you have available. If you decide to use a credit card, always pay it off in full on or before the due date, to avoid interest and other charges.