Redemption of Philippine Stock Index Fund (BPIPHID) and PAMI Equity Index Fund (PEIF) can only be done through the classic platform. To redeem, please follow the below steps.
In addition, please be advised that starting January 1, 2022, we will no longer accept new and additional BPIPHID and PEIF subscriptions.
Instructions for redeeming BPIPHID and PEIF:
1. Go to firstmetrosec.com.ph

2. Upon login, go to FUNDSMART.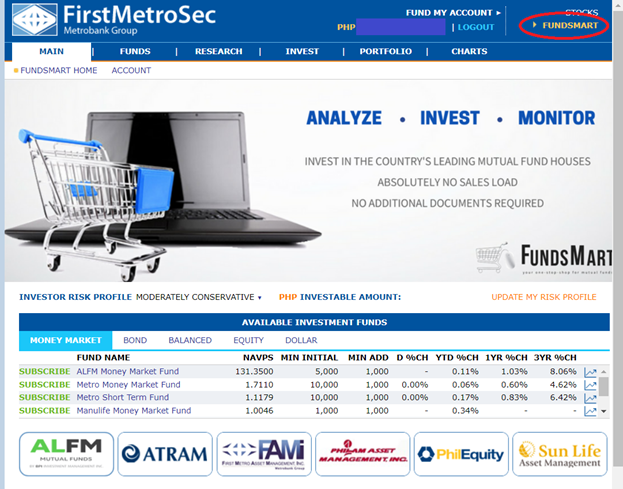 3. Enter the fund code, and click REDEEM.

Daily cut-off is 10:30AM. Orders received after this time will be processed on the next business day. Note that redemption proceeds will be credited to your FirstMetroSec account after three (3) business days (T+3).