Marginable Securities are securities approved by FirstMetroSec to be used as collateral in a Margin Account.

As of February 2022, the following are considered Marginable Securities: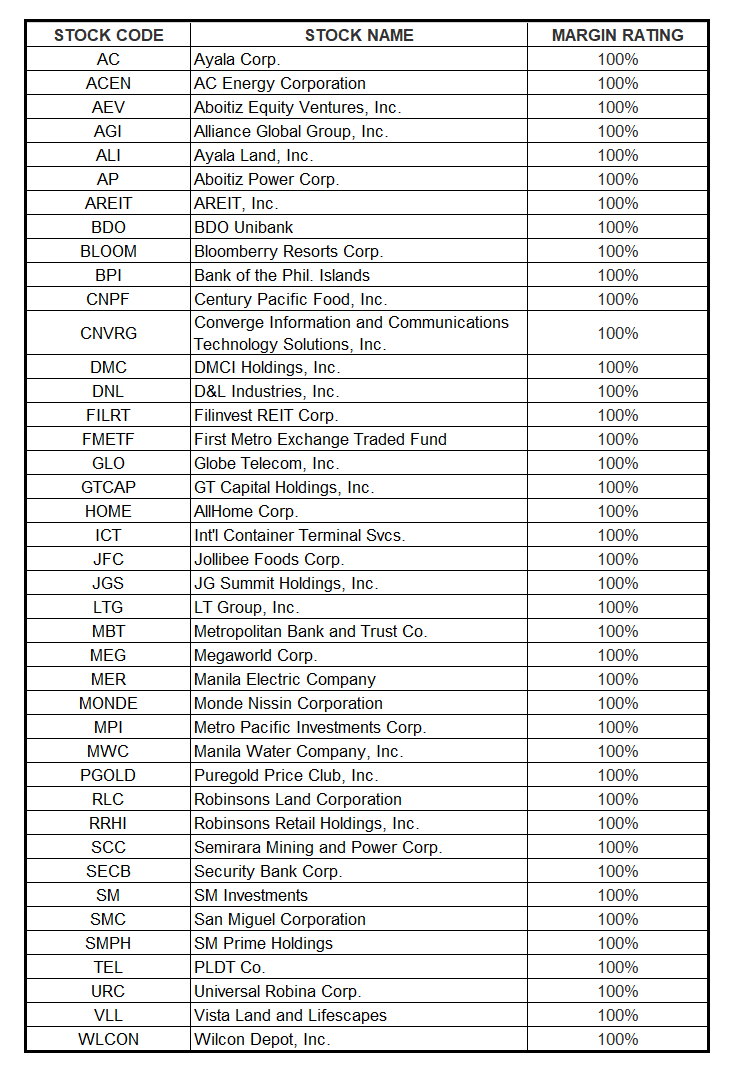 Margin Rating determines the amount of money that can be borrowed based on the stock's market value. A stock with a margin rating of 80% means that the investor can borrow additional funds of up to 80% of the stock's market value (this amount is referred to as the stock's Collateral Value). Non-marginable stocks have zero margin rating and collateral value.

Note that FirstMetroSec reserves the right to add/remove securities from the list and change the margin rating at any time in its sole and absolute discretion.