1. Log in to your FirstMetroSec account.
2. Click FUNDS on the upper right portion of the main page.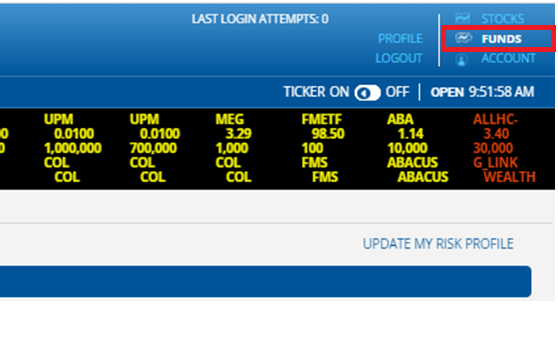 3. To take or update your Investor Risk Profile, click HOME, then UPDATE MY RISK PROFILE.
4. You may also filter funds based on Description Performance, or Fee Structure. Just click FundsMart.

5. To subscribe to funds, click INVEST, then New Instruction. Take note of the minimum initial/investment amount, which you can see in the fund profile.

6. Click RESEARCH, then type or search for a fund in the dropdown to view its fact sheet, prospectus, risk rating, fee information, performance and more.