As a seller, you hope to sell at the highest price possible to maximize your profit. But what if you do not have the time to monitor your stock? You could miss out on a perfect selling opportunity. Set up a Sell Limit-if-Touched Order to avoid this.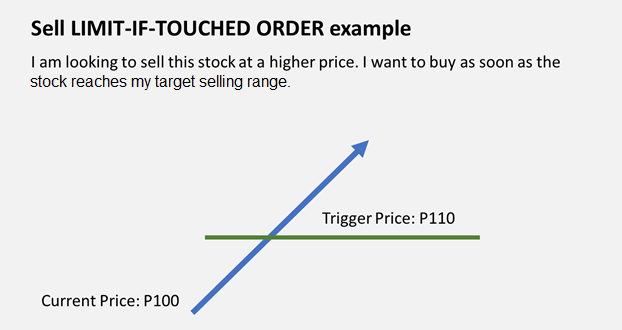 Rationale: Sell when price goes up
For example, if a stock is currently trading at ₱100, you can instruct FirstMetroSec to automatically send a sell order to the Exchange if the price goes up to ₱110 (your Trigger Price).