1. Client opens the CLiQQ app

2. Click Pay Bills on the CLiQQ dashboard to see additional selections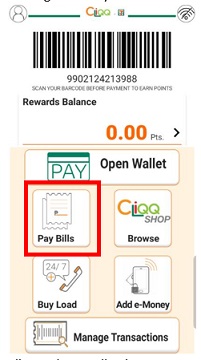 3. Click on Collections section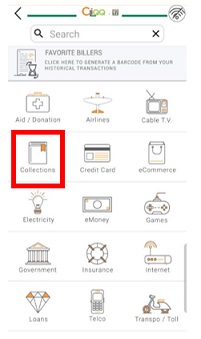 4. Click on FIRSTMETROSEC from the list of partners.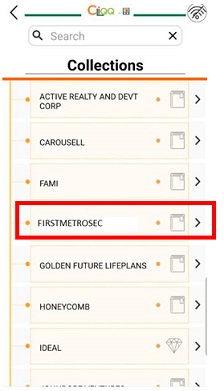 5. Type in the following basic information on the CLiQQ app:
FirstMetroSec Account Code
Account Name
Amount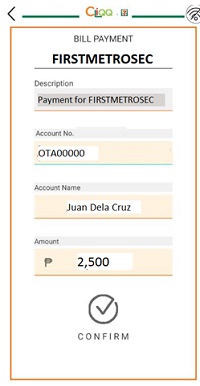 6. Check and confirm the details of the funding
7. Go to 7-eleven and show the created barcode at the cashier. Note that the barcode shall only be valid for 24 hours.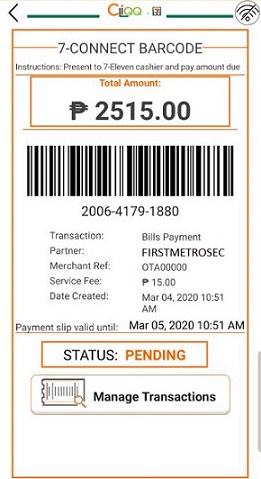 Fee Structure:
How much is the fee for funding through 7-eleven?
Convenience Fee: P15.00
Amount: Maximum of P20,000
Note: The amount will be credited to your account after 1 business day.