Go to ACCOUNT, then click Withdrawal Request.
Enter an amount.
Enter your password, then click NEXT.
Go to View Withdrawal Request to see the status of your request.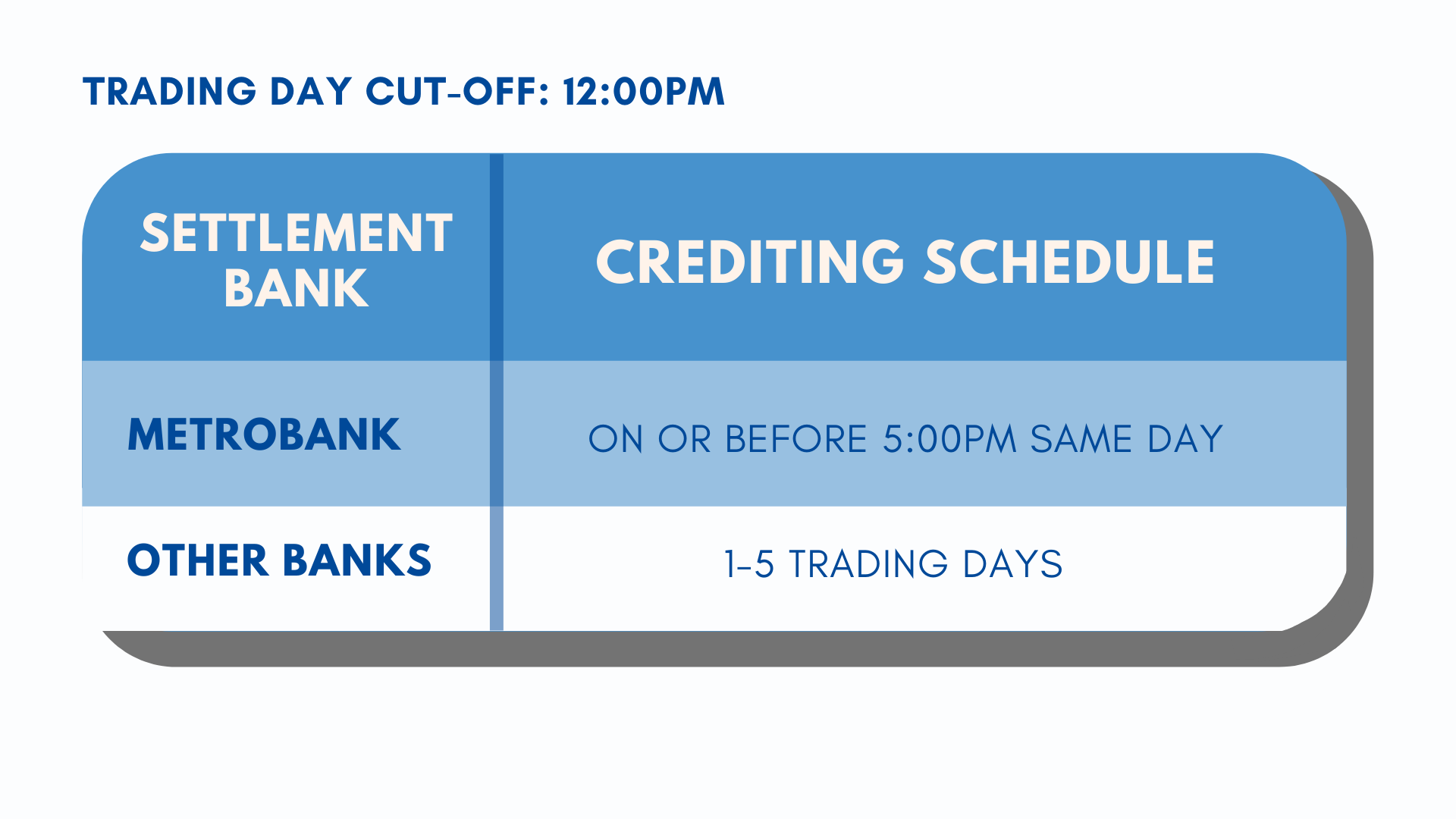 Withdrawals will be credited to your nominated settlement bank account.
Only cleared cash can be withdrawn.
Sell proceeds shall be made available for withdrawal after three (3) trading days.
Bank transfer fees, if any, shall be for the client's account.
USD withdrawals shall be processed through a nominated dollar account. For PHP conversion, check indicative foreign exchange rates here.
Withdrawal requests received past cut-off time shall be processed on the next trading day.
Cutoff and credit time for withdrawals of USD cleared funds
Withdrawal cutoff time: 9:30AM on a trading day
Crediting time: same day, before 9PM ( or earlier)
Withdrawal beyond cutoff: credit on the next trading day (T+1), before 9PM (or earlier)